Press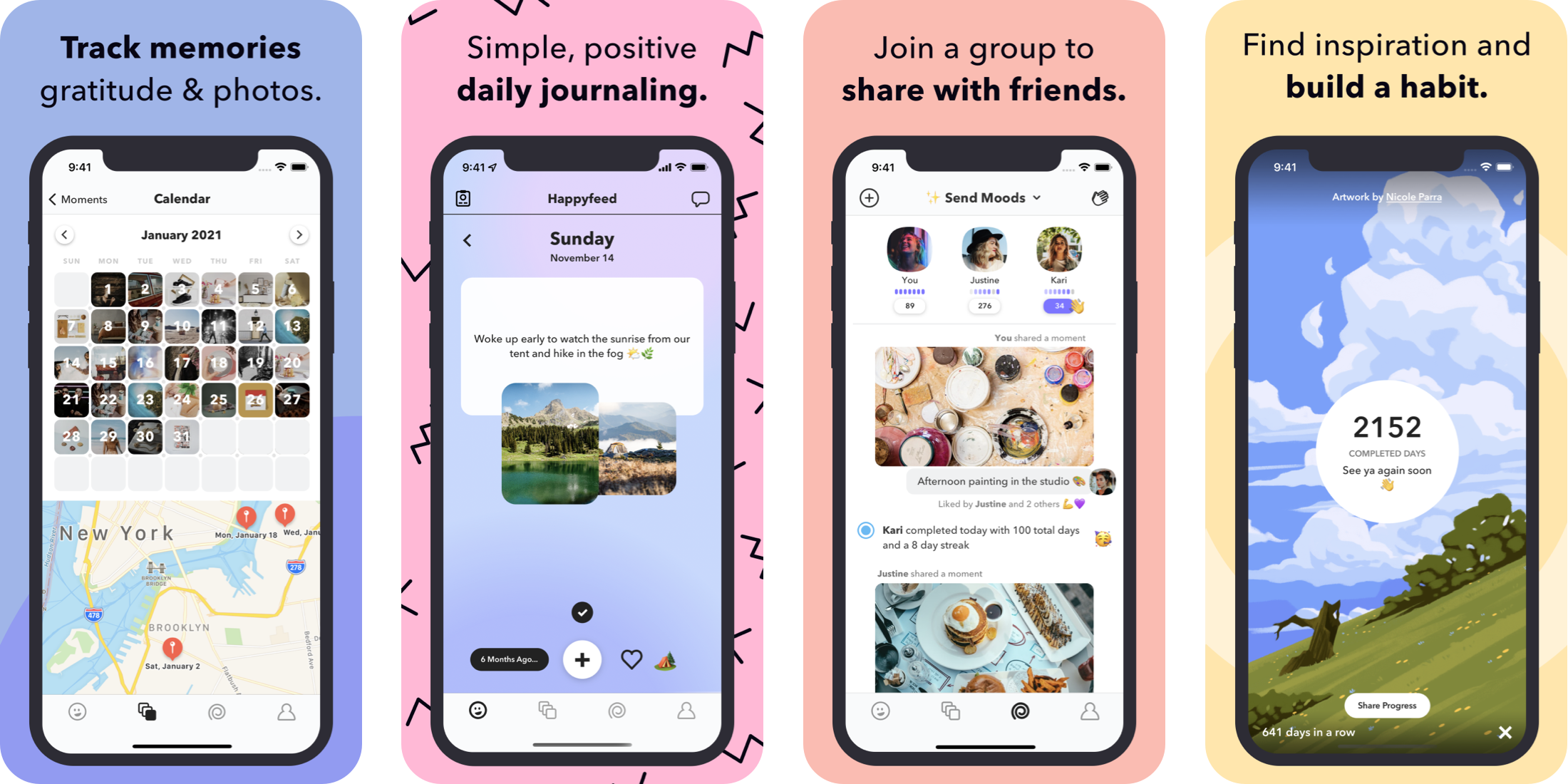 Downloads:
Our Mission
Happyfeed hopes to change the way we view mental health — not as a personal struggle, but as a crucial part of daily life that benefits from social support and building healthy habits together.
Our app focuses on the proven practice of gratitude journaling with unique features to share moments and explore your memories.
Quick Facts
Founding year — 2013
Total fundraising — $0, Boostrapped
Location — Brooklyn, NY
⭐️⭐️⭐️⭐️⭐️ — 4.8 average from 2.1k ratings on iOS
Our Story
Happyfeed was founded by Matt Kandler as a way to cope with emotions of failing with a startup I cofounded after college. I learned about gratitude from positive psychology blogs (this was 2012) and first started journaling in a Google Doc appropriately named "Gratitude." As a recent engineering graduate from Stanford University, I thought it'd be fun to design and build an iPhone app to capture three good things each day. What started out as a learning opportunity turned into an 8-year habit for me. I've completed over 2450 days in Happyfeed and almost 1000 in a row!
Our mission is to make it fun and easy to build a journaling habit. Positive psychology research has found very strong evidence that gratitude journaling can geniunely make you happier. Every feature in Happyfeed is intended to add more joy: like custom reminders, a Gratitude Jar, Pods for social support, and daily throwbacks.
If you'd like to hear more about Happyfeed, please reach out to me (Matt) directly at [email protected] and I'd be glad to share more about the company story and goals 😄
---
Logo, Images & Assets
App Downloads